Good Morning Shuford Families- Bus 169 is running behind schedule due to a broken down 18-wheeler blocking Gem Crest Drive, which interferes with their route. If you would prefer to bring your child to school, drop-off begins at 7:45 am. We apologize for the inconvenience.
The battle was intense, competitive, & fun! Every troop tried to strategize, bandage their wounds, & restock their ammo to declare victory but only one climbed to the top of victory mountain while the others waved their white flags 🏳 Congratulations SERGEANT Balis 🏆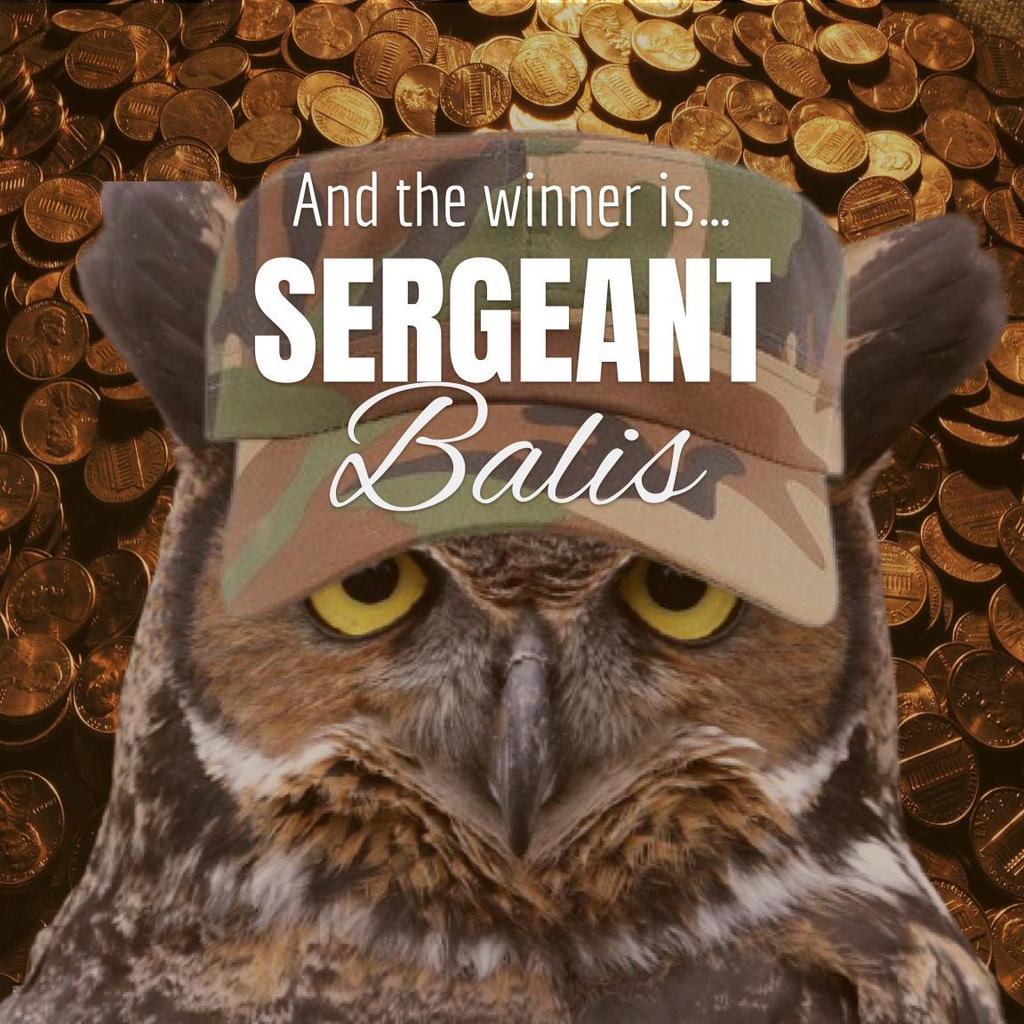 WHOOOOO's HUNGRY FOR SCHOOL LUNCH?🦉 Take a look at the Breakfast & Lunch Menu for October 2022. Also, remember - breakfast is 🆓 for ALL Students! 🥞
Shuford Elementary will have a Remote Learning Day Friday, September 30th, due to the likelihood of heavy rainfall & high winds forecasted to occur in the morning & throughout the day tomorrow; Kid Connection will open at 6am & remain open throughout the day only at the NNE site.
🍂Get ready for the 5th Annual @ShufordPTO Fall Festival! 📅October 7th ⏰5:30-7:30 Pre-order your Wristbands & Food Combos NOW until October 3rd!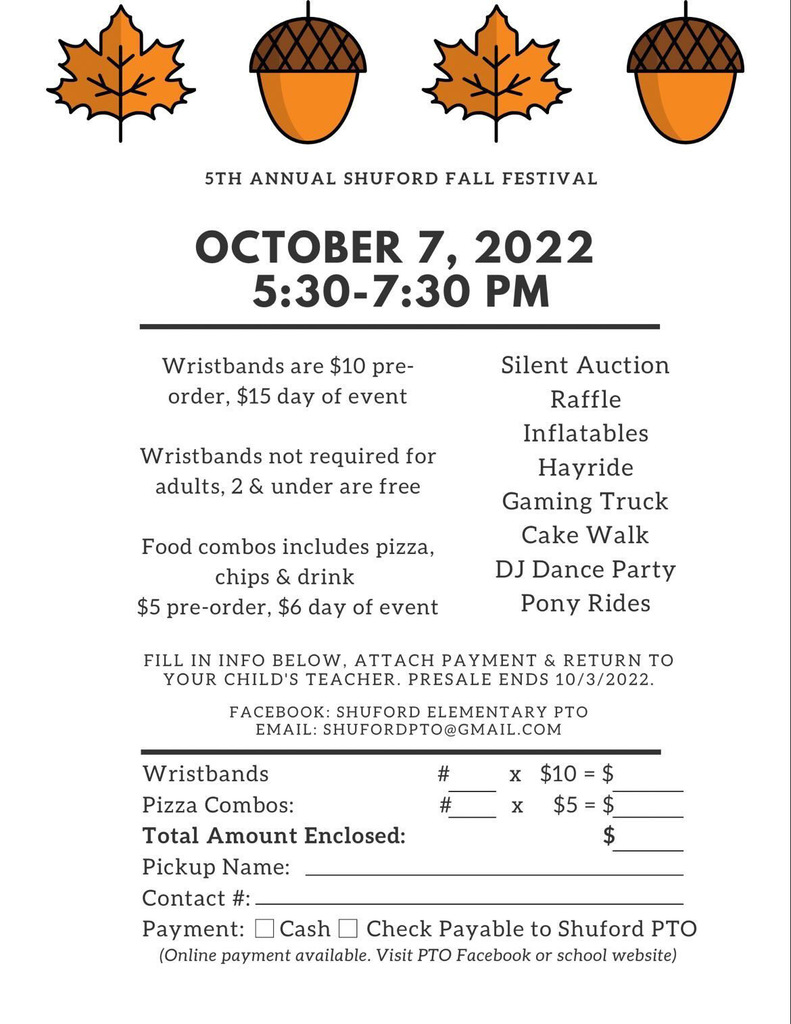 🆘❗Penny Wars will be held next week, 9/26-30, & we are IN NEED OF VOLUNTEERS, DAILY, to help count the proceeds that come in. Your availability will allow our staff to remain dedicated to serving your child(ren). 🔗To sign-up please go to bit.ly/shupw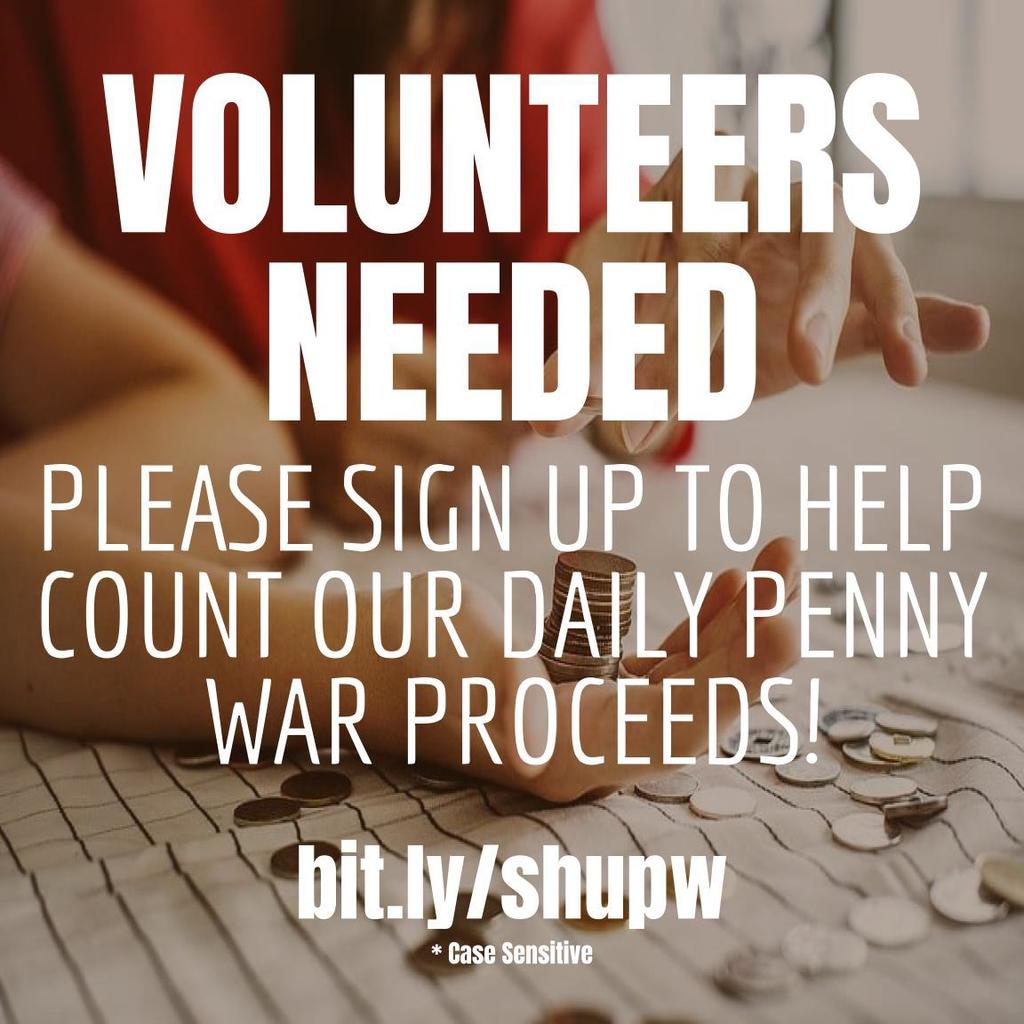 Please add the following dates to your calendar if you are the parent/guardian of a 3rd-5th grader at Shuford Elementary School.
We hope your student is off to a healthy start of the 2022-23 school year. We encourage you to help keep our schools a healthy place for students to learn. There are a few key ways we can do this together: • Students who are sick should stay home, no matter what illness they have. Do not send your child to school if he or she is sick, has a fever, nausea/vomiting or other symptoms of illness. At a minimum, all students who are sick should remain home until they have been fever free for 24 hours without use of medications such as Acetaminophen (Tylenol) or Ibuprofen (Motrin). Please consult with your child's School Nurse for specific guidance. • If your student has symptoms of COVID-19, please have them tested, either through your child's medical provider, at another test site, or with an at-home test. If your student tests positive for COVID-19, please keep them home and notify your child's teacher or School Nurse of their positive test. We are at a much different place in the pandemic today than we were just a few months ago, with convenient access to free at-home tests, vaccines available for children, teens and adults, and masks, which are all part of a layered approach to COVID-19 safety. If you have questions about what actions you should take to protect your child, contact your child's healthcare provider or School Nurse. We are looking forward to this school year and working with you to ensure our school is a safe, healthy place for all students. * The above message has been provided by Public Health as the most recent COVID-19 protocol and procedures.
Welcome to Newton-Conover City School's new websites! Stay tuned for our new mobile app!