| | | |
| --- | --- | --- |
| Role | Name | Date Elected |
| Principal | Patrick Nelson | Administrator |
| Instructional Coach | Angie Sigmon | Curriculum July 2015 |
| Blended Learning Coach | Stacey Mrazek | Curriculum July 2015 |
| SIT Chair and 2nd Grade Representative | Kristi Davis | July 2015 |
| 5th Grade Teacher Representative | Ceirra Parker | July 2015 |
| 4th Grade Teacher Representative | Hiley Davis | July 2016 |
| 3rd Grade Teacher Representative | Briana Burkhalter | July 2015 |
| 1st Grade Teacher Representative | Mischele Glover | July 2016 |
| Kindergarten Representative | Laura Jo Hopson | July 2015 |
| EA Representative | Kecia Hopper | July 2016 |
| Teacher Assistant Representative | Pam Kendall | July 2016 |
| Parent Representative | Kelley Griffin | July 2015 |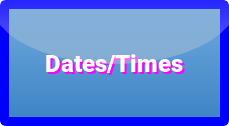 The team meets the second Wednesday of every month.
Please see the meeting dates below:

September 14, 2016
October 12, 2016
November 9, 2016
December 14, 2016
January 11, 2017
February 8, 2017
March 8, 2017
April 5, 2017
May 10, 2017
June 14, 2017

Meeting time and place: 3:45 in room 119
Please contact the school if you would like to have an item placed on the agenda!
Please
click here
to access our School Improvement/Title 1 plan.
Login Information:
username:
guests15838
password:
guests15838


Shuford Elementary School is always more than happy to have parents and guardians involved in their child's education. Each grade level will take field trips throughout the year so please be sure to check your the teacher's Canvas pages for additional field trip information and dates. We would love for you to come in and volunteer or take part in some of the wonderful opportunities listed below!


Fall Dance Oct. 14 (Halloween Theme) 5:00-6:30

Fall Festival - Nov. 4th 5-7 (October 7th alt. date)

Mix it up Lunch - Oct. 25th

Blended Math - Nov. 17 (5:30-6:40; 1st 5:30-6; 2nd 6:10-6:40)

Red Ribbon Week - Oct. 24-28

Santa Shop - Dec. 12-16

PE Week - Feb. 6-10

Unity Week - Feb 13-17

Read Across America Week - Feb. 22 - March 3rd

Blended Learning Night - March 2nd (5:30 - 7:00)

Career Days - March 14 (K-2) & 15 (3-5)

Student Led Conference - March 23

That week spring conferences with struggling students parents

Spring Dance April 7 - 5:00-7:00

EOG Monopoly May 9-23

Field Day May 3: K/1; May 4: 2/3; May 5: ⅘